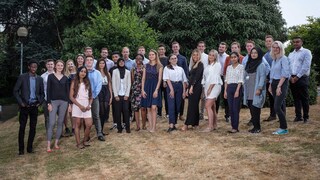 Jonny - Digital User Experience & E-Commerce Manager, Digital Operations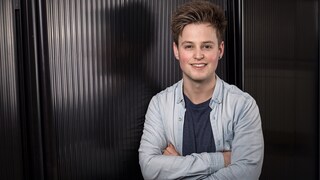 How did you start your career in Vauxhall?
 
I initially joined Vauxhall Motors as an Undergraduate in 2014, between the second and final years of my University course. I studied Business & Marketing Management at University but always had a real keen personal and professional interest in the Digital side of Marketing, so it was a dream job really being a Digital Marketing Specialist for such a well-known company.
My parents have always driven Vauxhall cars so that made it even more special.
After my placement year, I continued to do some work for Vauxhall on a part-time basis at University, and then re-joined the company as a full-time employee again in August 2016, and haven't looked back since!
What's your typical day like?
The main objective of my job is to continually evolve our brand in all things we do digitally, aiming to give the customer a stand-out experience across our digital touchpoints, which will help us to increase consideration and purchasing intent.  As part of this, it's a very wide ranging role, but broadly centres upon the following tasks:
Diving into the analytics at our disposal and carrying out real user testing to inform our strengths/weaknesses and new areas we should focus on

Briefing and reviewing new content/applications and designs with our agency teams

Ongoing project management with internal team members, agencies and retailers to introduce new content/tools, or enhancing existing ones

User testing before we set live, ensuring that everything we do is of a sufficient quality to achieve our desired results.
What's your biggest achievement at Vauxhall?
I recently managed an 18 month project to launch the new Vauxhall website. This was pretty much the first project I was assigned when I re-joined the company, but had it as a personal goal as soon as I joined as an Undergraduate in 2014 so it was hugely satisfying and I enjoyed every moment. The project involved joining up over a hundred people (both internal and external), and featured everything from design to analytics, and application building to midnight releases!
It was tough but the feeling when it went live can't be described, and I can't wait for more times like that at Vauxhall as we continually improve as a team.
Diane - Paint Unit Manager, Manufacturing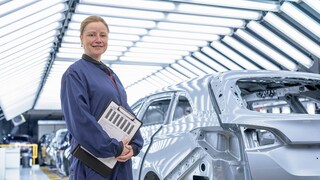 As the Paint Unit Manager at a key Vauxhall plant, I oversee about 150 people, from production to maintenance staff. We seal and paint a set number of cars every hour to a superb quality standard.
What's your typical day like?
Each day's different. That's what makes it fun. On top of looking after a large team, I work on safety or quality improvements and do problem-solving on equipment breakdowns and quality defects. I also help make sure what we do aligns with the plant and meets its key performance indicators. 

What drives you?

I'm driven to be the best at my role. I also like ensuring we make beautifully painted cars that are protected against corrosion and water leaks for years ahead.
It's great to be in a team where everyone works for the success of Ellesmere Port and to deliver a quality car to our customers.
Martin - Project Lead, Warehouse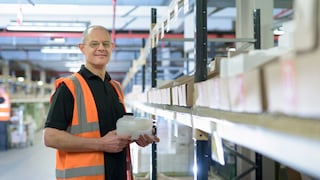 How did you start your career in Vauxhall? 

I've been with the company for 21 years. I started on a temporary 18-month contract, worked in various roles and gradually moved to my current position of Project Lead. 

What drives you?

I'm just driven to do the best job I possibly can. To give the warehouse a positive outlook for the future and ensure we lead the way in innovation and efficiency.
Mocky - Compensation and Benefits Specialist, Human Resources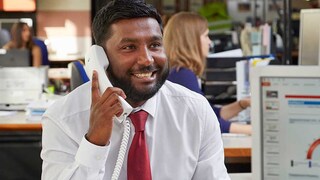 How did you start your career in Vauxhall? 

I started as an apprentice in our payroll department over 15 years ago, while studying AAT accountancy. After my two-year apprenticeship, I was offered a permanent position as a payroll assistant.
Since then I've held various positions, including Company Expense Administrator, HR and Pensions Analyst, and now Compensation and Benefits Specialist.
What makes you stay with the company?
I've seen myself grow and mature here. I've had the chance to do diverse and challenging roles and learn from each of them.
I also enjoy working with the people and have formed real friendships along the way. I've even been on holidays and taken part in sports tournaments with colleagues.
What are the perks of working for Vauxhall?

We've got loads of employee perks. Apart from our company-car scheme and Vauxhall Partners discount scheme, we have excellent family-friendly benefits and great working conditions that accommodate family needs.
We also have small perks, discounts on restaurants, leisure and retail as well as tickets motor shows, which our employees really enjoy.
Edward - Undergraduate Product Marketing Assistant, Marketing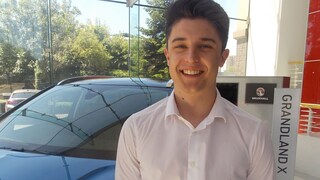 What have you enjoyed most in your placement year at Vauxhall?

I've enjoyed having a real role and responsibilities. As an undergraduate at Vauxhall, you can take significant roles, with the support of an experienced manager. This makes the placement scheme really valuable and gives me the feeling I've added value to the organization. 

What have you learned from your placement year? 

I've learned a lot. Not just technical marketing knowledge, but important soft skills like how to communicate with managers and stakeholders and how to deal with changes.
The ongoing support from the team has also been invaluable. It allowed me to keep developing my role and the quality of my work, which gave me a huge sense of achievement.
Jessica - Apprentice Information Security and Risk Analyst, IT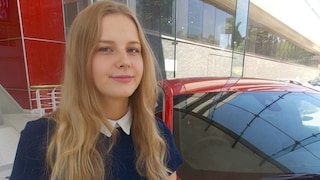 What are the benefits of becoming an IT apprentice in Vauxhall?

I've been given a great opportunity to build my career and earn my university degree at the same time. 

How do you manage work and study at the same time?

It involves a lot of work but support is given to all apprentices. We get study time within working hours. We're also lucky to have a great team at Vauxhall and at the university, who are knowledgeable and always willing to support us.  

Has your apprenticeship helped you develop?
All apprentices at Vauxhall rotate each year into different roles. I started the apprenticeship when I was 18 and have had five roles in the four years I've been here.
They've been both technical and non-technical, such as IT finance, IT support and IT planning. This means we can grow and develop and find which role suits us best.
We also have mentors who we discuss our career opportunities with and get advice from, which really helps us.