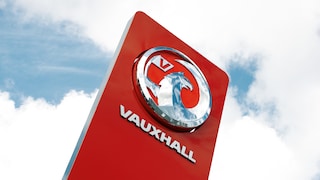 A message from Stephen Norman – Managing Director Vauxhall Motors Ltd
Vauxhall Motors and our Retailer partners are taking every step to ensure the wellbeing of our customers and our colleagues while working to maintain our service to you.
While our physical showrooms are closed following the Government's shutdown announcement on Monday 23rd March, a large number of Vauxhall workshops remain open at a reduced level to cover the essential requirements for MOT, roadside recovery,  emergency repairs and importantly to provide a service facility for 'Key Workers' as required.

Across the Vauxhall Retailer Network we have adapted our processes in line with Government guidelines, so please understand that staff will maintain an appropriate distance and we may not be able to offer our usual drinks or refreshments. 
If a customer is concerned about visiting a Retailer, home visits and deliveries can be arranged while ensuring necessary health procedures. Please contact your local Retailer to discuss the options that are available.
We thank you for your ongoing loyalty and commit to do everything possible to maintain our service to you.
If you have any concerns or questions then please do contact us.
FAQs