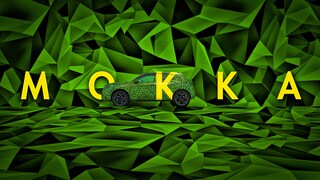 Arriving in early 2021, all-new Mokka promises to be a game-changer in the SUV segment.
Dynamic, efficient, exceptional quality. Just three of the development targets for the all-new Vauxhall Mokka which will be available in petrol, diesel and electric. Our engineers are putting this exciting vehicle through a series of rigorous tests - including checking interior comfort and driving safety at high speeds.
The new Mokka weighs up to 120 kilograms less than the previous model with almost the same wheelbase and tyre sizes. A lighter vehicle promises driversa more dynamic and fun driving experience.
Testing will continue throughout 2020 with the agile all-new Mokka arriving in dealerships from early 2021.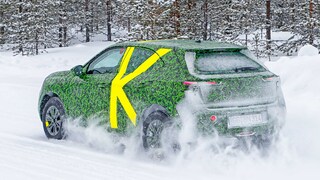 Testing in the Arctic Circle
Since February, Vauxhall experts have been testing and tuning the new Mokka in some of the harshest conditions - the frozen lakes and narrow country roads of Swedish Lapland.
Like all Vauxhalls, the new Mokka must be safe, responsive, controllable, comfortable, have a firm ride and be fun to drive. And these characteristics should be apparent in weather conditions everywhere - from the icy Arctic Circle to the sun-baked Mediterranean.
High-speed circuit testing
At the Rodgau-Dudenhofen Test Centre in Germany , the all-new Mokka is put through its paces. The tracks here are replicas of the trickiest road surfaces in Europe.
With its ride comfort, superb handling, sporty precision and dramatically low road noise, the new Mokka is a joy to drive.
Click the play button to see exclusive driving footage from the testing.
To stay up-to-date with all of the latest news on all-new Mokka, click the Keep Me Informed button below.