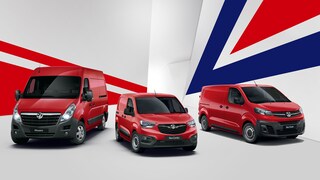 Buy a van that means business
When you're on the hunt for a van, you need the right tool for the job. A key requirement is that it can handle the size and weight of your goods. We have a wide range of options, from panel vans and double cabs to factory-built and bespoke conversions. And the right aftersales service to keep your business running. 
So we've put this simple guide together to help you decide what's important and create a shortlist.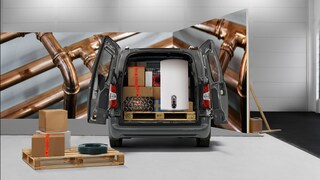 Carrying capacity

Making sure your van can carry all your people and tools is vital. Buying a bigger van than you need will be less cost-effective, but you also need to ensure there's capacity if your business does grow. 
Van manufacturers usually offer three roof heights: low, medium and high. So measure some of your biggest equipment to get an idea of how high you need your van to be.
Weight is important, too. There are multiple reasons not to overload your van – driving an overweight vehicle is illegal anyway, but too much weight can reduce its power and fuel-efficiency, and create more emissions as well.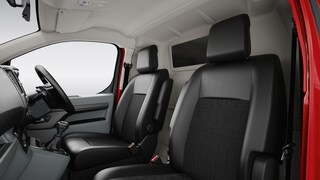 Seating, space and distance

Whether you're working solo or with a crew, chances are you'll need a van with flexible seating options. They can come with one - four bench seat options and additional fold down seats.
Next thing to think about is space. Work out how much you need for tools, long ladders and any wide items you might carry. Many vans come with nifty storage options, too.
Travelling far? If you really clock up the miles on business, you may want a 6-speed transmission, and a higher spec so you can get to work with a little more comfort and entertainment. If you frequently travel to new places, an integrated sat nav will be handy, too.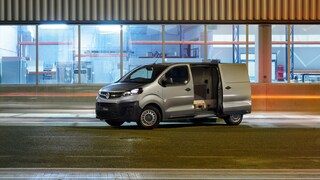 Getting in and out

What sort of things are you loading in your van? If it's bulky items, it's worth considering a van with easy access, like sliding doors.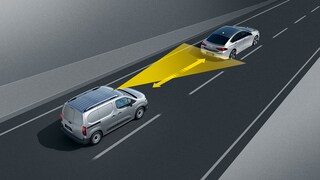 Safety and security

A secure van is vital to protect your business's assets, so make sure you think about the vehicle's safety features. Fortunately, many vans today are fitted with sophisticated security devices. Vauxhall Movano, for example, features an anti-theft alarm and the option to have deadlocks added for extra peace of mind.
But it's good to take a 'belt and braces' approach to security as well. So don't leave tools or any valuable items in your van overnight.
Think about your employees' and your own health and safety when choosing your van. It's vital to have a bulkhead to protect yourself in case of an accident. Also, consider your comfort – do you need lumbar support, and does the vehicle have adjusters that will let you set an optimal driving position?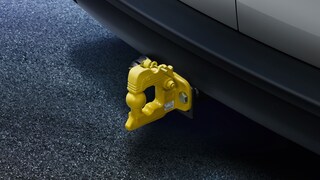 Accessories

You want a van designed around your business.  So work out if you need things like shelving, racks, roof bars, pipe carriers, ladder clamps and tool stores to help you get the job done. There are lots of accessories that can help you protect and organise your van, such as ply lining, so it's worth thinking about this when you're speccing it up.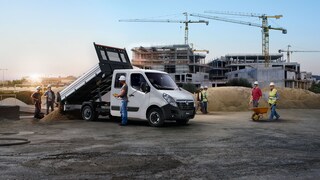 Conversions

Depending on your business, you may need a van that features an approved specialist body conversion, including tippers, dropsides or box vans. Vauxhall offers core factory conversions, as well as a list of approved converters who'll be able to meet your bespoke needs.