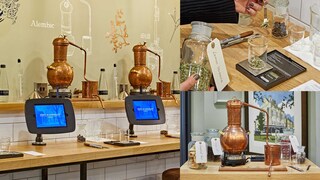 WIN A MASTER DISTILLER COURSE FOR YOU AND A FRIEND
We are giving you a view of tomorrow with a chance to win one of five pairs of tickets to Slingsby's superb Master Distiller Experience. Based in North Yorkshire, you'll visit Slingsby's Harrogate HQ for the experience and also have a chance to try several of the firm's experimental gins, too. You'll also get to stay for a night in Harrogate with dinner included.
So don't miss out, enter now!