DESIGNING ENVIRONMENTALLY FRIENDLY VEHICLES
Effective environmental management starts with creating products that minimise their impact on the environment. Our 'Design for Environment' strategy aims to reduce waste produced during each vehicle's production as well as at the end of its life. It is part of our corporate commitment to the environment and the preservation of materials and energy resources. All Vauxhall Design Teams, irrespective of where they sit, follow this mandate.
Recyclates

The EU End-of-Life Vehicle (ELV) directive states that 95% of every new vehicle must be recyclable and/or recoverable.
At Vauxhall, we've been working with recyclable materials − known as 'secondary raw materials or recyclates' − since 1990. Now, more than 200 recyclates are used across our model portfolio, enabling us to use many tons of secondary raw materials in new vehicles every year.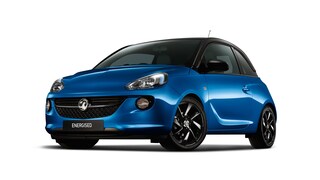 ADAM at the forefront

We use 170 components made of recycled materials in the Vauxhall ADAM. The raw materials for the headlight housings, bumper mounts and water deflector between the engine compartment and splash wall are all made from recycled plastics.
Recycled materials must fulfil the same technical specifications as virgin materials and when this is the case, recyclates are preferred. In fact, and due to our high quality standards, recycled materials can be used for both visible interior parts and hidden parts in Vauxhall cars.

By using recyclates we save raw materials and energy and reduce our environmental footprint, without affecting product quality.