Our offering is a totally unique and integrated package, designed to support businesses running vehicle fleets from one to 24 vehicles.
Competitive leasing rates
Industry-leading Free 3 Day Test Drive
453-strong Retail network with full nationwide cover
108 specialist Light Commercial Vehicle sales/service centres
Funding and purchase options
There's a number of ways you can fund your small fleet with Vauxhall.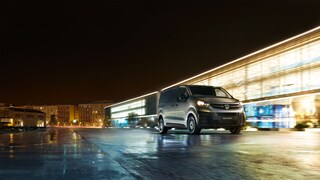 You may feel that the right option to give your business more flexibility is to wholly own your fleet vehicles. We offer enhanced purchase discounts on our range of company cars and award-winning light commercial vehicles.
Advantages to outright purchases are:
Easy to release capital in the vehicle at any time
No contractual obligations
Own the vehicle outright, no third party involvement
Contract Hire* is the ideal solution for small fleets that need company cars or light commercial vehicles out on-the-road with the minimum fuss, leaving time to focus on the day-to-day running of the business.
Leasing a Vauxhall vehicle couldn't be easier. Instead of paying to own it, you pay to use it. 
Advantages to Contract Hire include:
Accurate cash flow forecasting through fixed company vehicle payments
Administration handled by the leasing company
Vehicle Excise Duty paid for duration of agreement
Vauxhall Roadside Assistance (48 hour courtesy car available)
No risk of depreciation as no need to sell vehicles
Currently only available for Commercial Vehicles, Finance Lease* is a flexible option which allows payment of the entire cost over an agreed period – or lower monthly payments with a final outstanding rental payment. 
You decide the size of the final rental payment, according to your company's cash flow requirements: the greater the final rental payment, the lower the monthly rental, and vice versa.
At the end of the term the customer has three options:
1. Sell van to a third party. If the sold value is greater/less than the agreed balloon, the customer receives a credit/invoice
2. Ask Vauxhall Leasing to sell van on their behalf. If the sold value is greater/less than the agreed balloon (after admin expenses) the customer receives a credit/invoice for the difference
3. Pay the balloon and continue to use the van on a peppercorn rental 
Advantages to finance leases are:
Flexibility to vary terms to suit cash-flow and budgeting
VAT is recoverable on rentals (subject to certain restrictions)
Entire rental can be offset against taxable profit
Accurate cash flow forecasting through fixed company vehicle payments
There are no mileage restrictions/penalties. However excess mileage will affect a vehicle's value at the end of the contract
Final asset value may be more than the final balloon payment
Customer has option to have use of vehicle after agreement period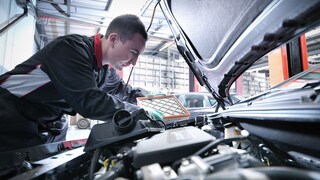 No matter how big or small your vehicle Fleet may be, we're proud to offer our full range of Aftersales services.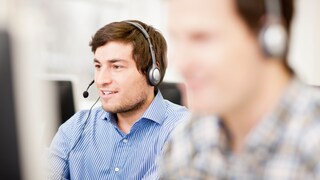 Dedicated team for small fleet customers

You can leave it all to us. Our dedicated small business team is here to take a load off your mind and look after all your fleet needs.

Our special small fleet packages are designed to:
Ease the burden of running a small fleet

Help you accurately budget for the future

Give you complete peace-of-mind
Our dedicated team of small fleet solutions managers across the UK are ready to offer a personal, local service to businesses wishing to add our vehicles to their small fleet. Simply enter your details and a member of our team will be in touch.
REQUEST A CALL BACK