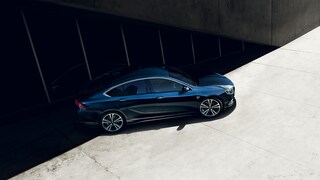 VAUXHALL ECOTEC TECHNOLOGY
Economical, efficient, powerful – by design
Whether you're a company car driver, running a fleet of vehicles or a private buyer, we know you need the most economical and efficient cars to help you improve fuel consumption, as well as keep CO2 emissions, Company Car Tax and Whole Life Costs as low as possible.
 
Our range of ecoTEC 'Whisper Diesel' and Turbo petrol engines is designed to offer you our highest mpg and lowest emission cars, with the longest range, and all while continuing to fuel driving enjoyment and powerful engine performance of up to 140PS.
Working in synergy with our range of Turbo and non-Turbo petrol engines, ecoTEC technology makes every journey ultra-efficient.

They offer seriously lowered fuel consumption and emissions to keep running costs and tax bills to a minimum.
Remarkable fuel economy of up to 60.1mpg (combined)
Low CO2 from just 107g/km
Benefit-in-Kind company car tax rates from 22%
The advantages don't stop there: there's no sacrifice in performance either. So you can achieve a powerful driving experience without compromise.
Swipe to scroll across on the table

| Model | Engine | Transmission | Wheel Size | Combined MPG | CO2 (g/km) | BiK % | Power | Torque |
| --- | --- | --- | --- | --- | --- | --- | --- | --- |
| Astra Hatchback | 1.0i Turbo (105PS) S/S ecoTEC | Manual | 16 | 60.1 | 107 | 22% | 105PS | 170Nm |
| Astra Sports Tourer | 1.0i Turbo (105PS) S/S ecoTEC | Manual | 16 | 61.4 | 107 | 22% | 105PS | 170Nm |
| Crossland X | 1.2i (110PS) Turbo S/S ecoTEC | Manual | 16/17 | 58.9 | 109 | 22% | 110PS | 205Nm |
| Mokka X | 1.4 (140PS) Turbo S/S ecoTEC | Manual | 18/19 | 43.5 | 150 | 31% | 140PS | 200Nm |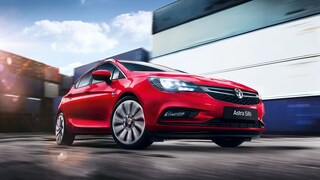 Three-cylinder 1.0l petrol engine 
Available on our Astra ecoTEC models, the ultra-efficient turbocharged 1.0i petrol engine offers exceptionally smooth power delivery of up to 105PS combined with excellent fuel efficiency and low CO2 emissions.


Take the award-winning Astra 1.0i ecoTEC. With CO2 emissions of just 107g/km and super-efficient combined fuel economy of 61.4mpg - ecoTEC delivers useful financial savings.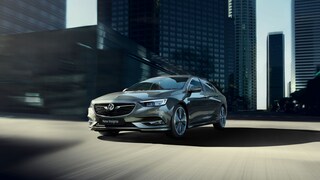 Four-cylinder 1.5l petrol engine 
Choose the Insignia ecoTEC and the turbocharged 1.5 litre petrol engine delivers 140PS, with 250Nm of torque available from 2000rpm. The Grand Sport model can achieve up to 47.6mpg, which means you can always rely on ecoTEC to lower your fuel bills. And with CO2 emissions from 133g/km, Company Car Drivers will see an attractive. Benefit-in-Kind rate from just 27%.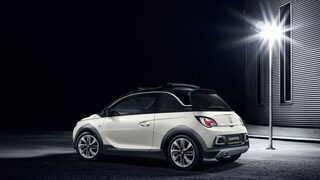 ecoTEC fuel saving features 

Our ecoTEC Turbo petrol engines benefit from Vauxhall's cutting edge Start/Stop technology. The system turns the engine off when stopping at lights or in traffic and restarts once the clutch is depressed, cutting emissions and saving fuel.

Our Brake Energy Regeneration uses energy recovered from braking, improving overall efficiency.