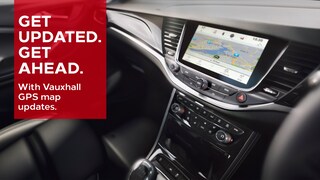 Updated maps help your navigation system find the most efficient routes, saving time, money and fuel.
With the latest Vauxhall map you can obtain the best route, a reliable detour, the closest petrol station, the nearest hospital… whatever you need to travel confidently to your destination. You won't have to worry about getting lost or stopping for directions. Updating your navigation system does not take much time and can takes minutes but could save you hours.
If you see your model below, you are eligible for free sat-nav updates. To find out how to easily download these, please simply click your model below and follow our guide.