Genuine Parts

From brake discs and pads to oil filters, your Vauxhall Retailer can supply the genuine Vauxhall parts you need to keep you safe on the road.
Remember, genuine parts will always guarantee you the highest quality, safety and peace of mind, because they're:
Designed and built to fit your Vauxhall – non-genuine parts can't guarantee the best fit or quality
Manufactured using the latest materials and technological advances
Original equipment-specification parts, as fitted in the factory
Delivered with a minimum 12-months' warranty (2 years on starter batteries, shock absorbers and exhausts)
GET A QUOTE FOR A PART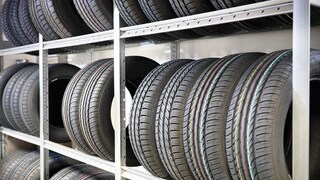 Looking After Tyres

Keeping your tyres in good condition keeps you safe on the road as well as boosting fuel efficiency and performance.
Road experts recommend tyres are replaced once the tread reaches 3mm. When you're travelling at 50mph in wet conditions, there's an 8-metre difference in stopping distance between 3mm and the legal limit of 1.6mm.
When it's time to change your tyres we have a large range in stock and you don't need an appointment for tyre changes and replacements.  What's more on several leading brands we offer a Tyre Price Promise, promising to match any like-for-like quote*