Vauxhall Motors' response to Transport Select Committee report on Zafira B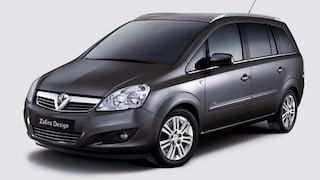 Vauxhall acknowledges that there are lessons learned from the cases of fire in Zafira B models.

We have made improvements to the way we investigate cases of vehicle fire and strengthened our recall process to ensure vehicle safety and to minimise customer inconvenience.

While we recognise that undertaking two recalls was inconvenient for Zafira B customers, we maintain that the first recall was necessary based on our investigations and we were compelled to act with urgency based on the information available, notwithstanding the fact that further investigations were ongoing. As soon as we had identified the issue, we made it clear to customers in the recall letters how they should operate the heating and ventilation system to keep them safe.

We have made very good progress with the second recall, which provides a final fix to the problem. As of today (27 April) 183,172 vehicles have had the second recall carried out and we have been working closely with DVSA as we complete the process.

We welcome the Transport Select Committee's backing for our call for greater collaboration between the automotive industry and insurers to improve the detection of faults.

Estimates for the number of vehicle fires vary widely, ranging from 18,000 per year (AutoExpress) to 100,000 per year (fireservice.co.uk).

We believe that by accessing information from insurers, manufacturers may be able to identify potential issues earlier than at present. By collecting data from insurers it will be possible to gain a much more accurate picture of the number of fire cases and how they relate to specific models.

Whilst the data will not reveal the causes of fire, it can nevertheless play an invaluable role in alerting manufacturers to potential issues much earlier than is possible at present.

As our experience with Zafira B shows, and as the Transport Select Committee acknowledged, manufacturers have limited visibility of fires in their vehicles. Many Zafira B fire cases, for example, were reported to Vauxhall several years after they took place and only as a result of publicity in October 2015.

We apologise to anyone who has experienced anguish or distress as a result of this incident. Nothing is more important to us than safety. We go to enormous lengths to maintain the safety of our vehicles and we have strengthened these processes further as a result of the learnings from Zafira B.


Vauxhall Zafira B preventative action announced
Vauxhall today announces that we have begun the mailings for the second recall action for owners of Vauxhall Zafira B models. All owners will be invited to bring their vehicles back to Vauxhall retailers on a staggered basis from 8th August 2016 so that a preventative action can be carried out to protect the vehicles from the risk of fire.

In December last year we wrote to all 234,938 Vauxhall Zafira B owners to make them aware of an issue which could affect their vehicle.

Our investigations had found evidence of improper repair of the blower motor resistor and its thermal fuse, which is designed to protect the blower motor system.

These improper repairs, which may have been conducted without the owners' knowledge, can lead to overheating of the system's electrical components and the potential for a fire. Resistors should never be repaired, they should only be replaced.

Since then we have been conducting a recall programme designed to return vehicles to their original condition.

This has involved replacing the resistor in every vehicle we have inspected and the blower motor and the pollen filter in many thousands of vehicles.

All of this has been free of charge to the customer.

At the time of the recall we said we would consider additional actions we might take and we have been in constant contact with the Driver Vehicle Safety Agency (DVSA).

On May 9th we presented a status update to DVSA and agreed the additional action we are announcing today.

While the previous action achieved the objective of returning vehicles to their original condition, after extensive investigations we have decided to go further and improve the overall robustness of the system.

This will address corrosion, minimise the potential for future improper repair and improve the effectiveness of the resistor. We have found evidence that the current resistor can, under very specific circumstance, degrade, which can lead to a fire. This second recall will address this with the introduction of a wax fuse resistor.

We will replace the heater fan resistor with a new wax fuse design, fit a water deflector to address water ingress and check the blower motor and replace if necessary.

Again, this work will be conducted free of charge.

In advance of receiving your specific letter, please find below a link to an electronic copy.
 
Frequently Asked Questions
What do I need to do?
Once you have received your letter, please book your vehicle in for inspection at the Vauxhall Retailer most convenient to you.

Until the second recall repairs have been performed, it is important to follow the precautions detailed below:


You should only use blower motor fan speed setting 0 or 4

If the blower motor fan is not operating in speed 4 it is recommended to set your fan speed to 0 in order to prevent the possibility of the fuse blowing. Under these circumstances please contact your local Vauxhall retailer to arrange repairs.
 
Are all Zafira models affected?

No. The issue affects only Zafira B, not Zafira A or Zafira Tourer. If your Zafira B has electronic climate control (ECC), it is not affected. Vehicles with ECC have an 'Auto' button at the top left of the climate control unit.
1. If you have the Zafira B model below,
your car could be affected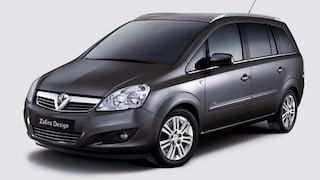 2. If you have a Zafira Tourer like the model below, your car is not affected
3. If you have the Zafira A model below,
your car is not affected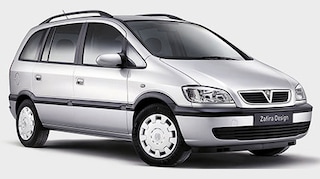 Zafira B - Air Conditioning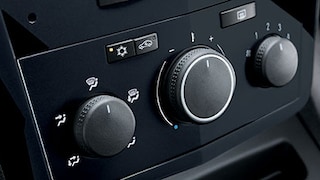 Zafira B - Climate Control (Vehicles Not Affected)
How can you be sure that Zafira B models equipped with ECC are not affected?
Vehicles equipped with electronic climate control – accounting for 20% of the total volume – are not affected as their heating/ventilation system has a different technical design (LPM System Linear Power Module) without a thermal fuse. The LPM does not allow an improper repair.

How can you be sure that Zafira A and Zafira Tourer models are not affected?

The design as well as the components in the heating and ventilation system of the Zafira A model and the Zafira Tourer are of a different specification.

Contact us
0800 026 4970
vauxhall.customerassistance@vauxhall.co.uk