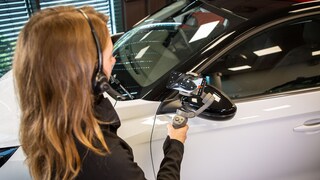 Vauxhall Virtual Showroom
Bring the live showroom experience to your own home and immerse yourself in the All-New Corsa.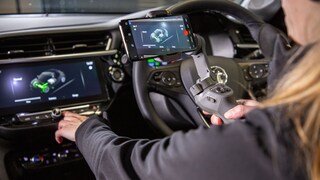 There's nothing quite like the excitement of seeing a new car for the first time and getting your very own personalised walk-around tour. 
What's even better? Experiencing it all while you relax in your own home. 
Vauxhall's new Virtual Showroom service lets you have a live one-to-one video call with one of our helpful product assistants. They'll give you an up-close and personalised tour of the All-New Corsa, including our first-ever 100% electric vehicle. 
Our product assistants are experts in all things Corsa, and they'll be happy to answer any questions you might have. And don't worry. While you can see them, they can't see you.
How to enter the Virtual Showroom